This year (2018), I read biographies of 4 different businessmen/investors – John D. Rockefeller, Sr., Carl Icahn, Elon Musk, and Guy Spier. In this blog post, I will go over three of these biographies and what I learned from each one of them.
The reason that I chose this book was because Charlie Munger, a billionaire investor, recommended this book. So far, this 35 hour long audiobook has been one of the longest biographies that I have listened to. This book gave me an insight into John D. Rockefeller's family, business life, and what he liked to do in his free time. This book takes you from how John D started as a bookkeeper for a small business to how he became one of the richest people of all times (worth $367 billion). Here is what I learned from the Titan:
Live by your morals;
Stay away from any vice since it will distract your from your vision;
Live modestly;
Always know everyone's weakness;
Use competition to your advantage i.e. negotiate such that you have to pay the lowest price;
Stay silent (it can sometimes be more powerful than getting angry);
Let others say what they want to say (bad things);
Distant yourself from any wrongdoings while always knowing what is going on;
Always welcome everyone's input during discussion, but after reaching a decision no one should be able to change your goal (razor focus);
Don't lend money to friends (it destroys relationship if the friend can't pay back);
Give back to the community/church/university/research (philanthropy);
Know the doing of the business, visit the site, and get involved before investing your money;
Shares (ownership) is usually always a better choice than getting cash;
Always have an immense cash reserve, which can be tapped into whenever any opportunity arises or during harsh conditions;
Develop a hobby for old age such as golf.
I would recommend this book to anyone interested in learning about John D's life. I truly though that every second of the 35 hour audiobook was worth it.
This book is about Carl Icahn, who started off to become a doctor, but ended up as one of the biggest and most fierce corporate raiders of all time. As of 2018, Carl Icahn's net worth is $22.5 billion. This biography goes over Icahn's early life, his college education, and his business tactics. Compared to John D's biography, Carl Icahn's biography was a quick 10.75 hour listen. Here is what I learned from King Icahn:
Be decisive;
Have the flexibility to go from a selling position to buying position, if you see value;
Always think 10 steps ahead of your opponent – it's like a game of chess;
Look out for yourself – don't trust anyone;
Keep your opponent confused, while you try to figure out how to make the most out of a deal;
Live frugally;
Give back to the community;
Have the courage to double down on your investment when needed.
Icahn's philosophy is to invest in undervalued companies, which have been penalized because of bad management. So what Icahn does is that he buys shares in such a company to the point where the management starts paying attention to what Carl has to say. If the management (CEO) is not willing to cooperate, Icahn buys even more shares until he can kick out the CEO. In the past, CEO would pay Icahn millions of dollars (greenmail) just to "go away". In fact, the CEO would give Carl a list of other companies which he could pursue. This biography gives you an insight how Carl Icahn became THE Carl Icahn.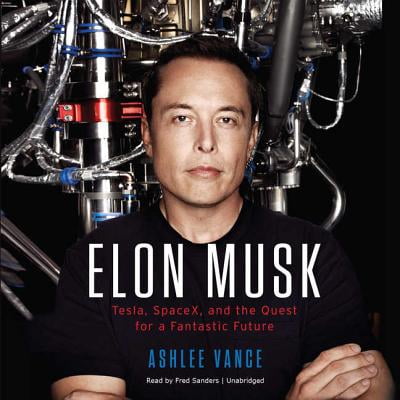 This 13.5 hour audiobook kept me engaged from start to finish. This book takes your from Elon Musk's days in South Africa and Canada to his college days in the United States to finding PayPal, and his current days as the CEO of Tesla and SpaceX. As of 2018, Elon Musk's net worth is $23 billion. This is what I learned from the guy who loves to work so much that he is willing to give up eating in order to work more:
Read a lot of books;
Everything comes back to Physics;
Pursue your dreams, even though they might seem impossible to others (SpaceX);
Have to courage to challenge the norm and change existing technology (Tesla);
Be ruthless when executing your goals;
Have close friends, who are willing to help out when needed;
Have the audacity to take risks;
Find people, who are just as passionate about a project as you are;
Always deliver, even if it is past the deadline;
Think and dream big.
It is hard not to be inspired by Elon Musk after listening to his biography. If you own a company, you want to have an executor like Musk. As stated in the book: if Bill Gates and Steve Jobs had a genetically engineered baby, it would be Elon Musk. I really enjoyed this audiobook. Elon Musk – the dreamer, thinker, executor, financer, and much more.
Hope you learned a little and found this blog post helpful. We talked about John D. Rockefeller Sr., Carl Icahn, and Elon Musk. We talked about the lessons learned from each of their biographies. As always, you can sign up for our mailing list here.  Like us on our Facebook page here. Thank you!
---
Email us at: superiornorthllc@gmail.com
Superior North LLC's content is for educational purposes only. The calculators, videos, recommendations, and general investment ideas are not to be actioned with real money. Contact a professional and certified financial advisor before making any financial decisions.
---